District Website
Website Publication Guidelines
The District Website is evaluated and moderated on an ongoing basis by the District Webmaster with input from the Website Committee.
Submissions for publication must be forwarded to the Webmaster at least three days prior to the planned date of publication.
Stories submitted for publication must be formatted with a Descriptive Title, a short introductory paragraph (400 characters or less), and if appropriate, additional story content. Please see the Website & Digest Template for guidance on how to submit a story to the District Website.
Graphics for the submission must be supplied in jpg or png format.
Links for publication or embedding in text or graphics must be validated by the author prior to submission.
All submissions must include a by-line (individual author or committee name).
Submissions must include an end date for viewing that is no longer than 90 days after the publication date.
What's New on the Website?
How to Navigate the Website (a Doodly Video coming soon)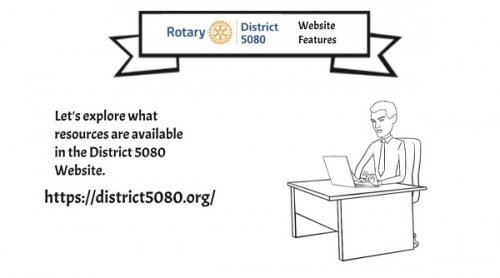 Recent Changes to the Website (a Doodly Video coming soon)